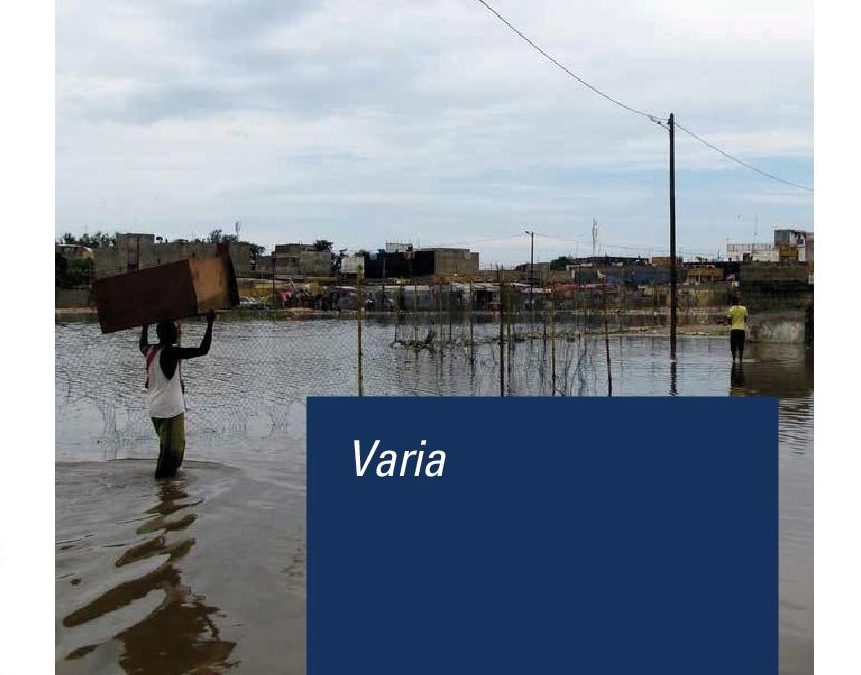 Anthropologie & développement n°50 vient de paraître, inaugurant la nouvelle formule de notre revue.
Depuis la transformation du Bulletin de l'APAD en Anthropologie & développement en 2013, notre revue était auto-éditée par l'APAD. Elle est désormais éditée par les Presses universitaires de Louvain, en partenariat avec la coopérative d'édition CIACO. Daté de 2019, ce n° 50 inaugure cette nouvelle formule. Le n°51 (2020) sortira dans les temps, avant la fin de l'année.
La revue passe à un numéro annuel, correspondant aux anciens numéros doubles. Le format est agrandi, le papier plus beau, la maquette revue. La revue est disponible à l'achat en ligne et via les libraires, ce qui facilitera sa diffusion. Nous gardons évidemment le principe d'un envoi aux membres à jour de leur cotisation, et d'une mise en ligne gratuite des articles sur openedition au bout de 6 mois.
Nous espérons que cette nouvelle formule vous plaira ! Faites-nous des retours !
Anthropologie & développement n°50 has just been published, inaugurating the new formula of our journal.
Since the transformation of the APAD Bulletin into the journal Anthropology & development in 2013, our journal has been self-published by APAD. It is now published by the Presses universitaires de Louvain, in partnership with the publishing
cooperative CIACO. Issue no. 50 (2019) inaugurates this new formula. Published late due to these changes, it is now available. Issue no. 51 (2020) will come out before the end of the year.
The journal has now one annual issue, corresponding to the former double issues, with a dossier and varia articles. The format has been enlarged, the paper is more beautiful, and the layout has been revised. The journal is available for purchase online and via booksellers, which will facilitate its distribution. Of course, we have kept the principle of a free issue for members having paid their annual fees, and a free online publication after 6 months on openedition.
We hope that you will like it! Tell us !