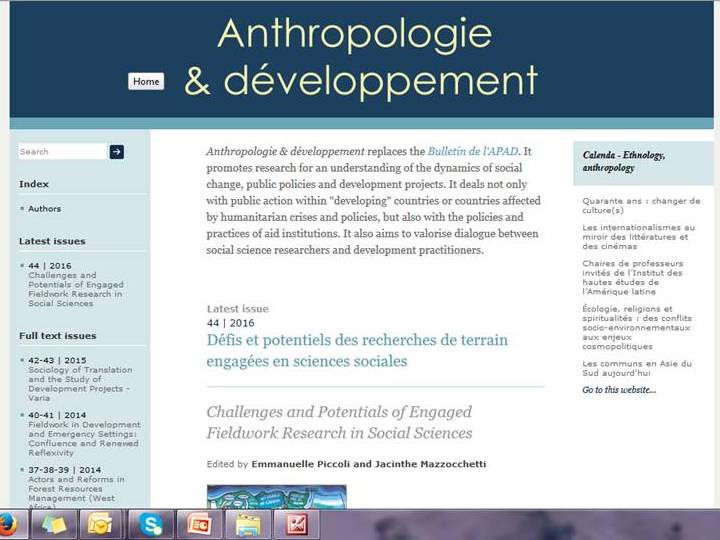 Openedition makes available the statistics of the journals published on this portal.
Posted first in December 2016, Anthropologie & développement had nearly 30,000 unique visitors in 2017, its first year. APAD Bulletin and Anthropologie & développement account each year for around 100 and 150,000 unique visitors, 150 to 250,000 visits, 280 to 350,000 pages viewed. That's 220 to 350 unique visitors a day, 700 to 1100 page views a day!
Compare is always tricky: the number of online articles differs, several journals are published in Cairn (for recent issues), Openedition and Persée (for archives). APAD (bulletin + review) is equivalent to Etudes rurales (without Cairn or Persée), Economie rurale (without Cairn or Persée), more important than Civilisations, Enquête, Socioanthropologie ou Techniques et Culture (without Cairn). This is a strong achievement for APAD!